They say money is not the most important thing, love is.
Luckily we LOVE to save you MONEY!"
LaRiche Subaru, Serving Upper Sandusky, OH, Tiffin, OH, Fostoria, OH and Bluffton, OH, Helps Drivers Transition from a Test Drive to Ownership, Seamlessly
Almost as much as we enjoy new Subaru Impreza, Subaru Outback, Subaru Forester, Subaru Legacy and Subaru Crosstrek models, we at LaRiche Subaru enjoy numbers. That's true of mile per gallon ratios and performance figures, in addition to determining feasible Subaru lease agreements and car loans for the drivers that we serve from Findlay, Upper Sandusky, Tiffin, Fostoria or Bluffton, OH.
When you're ready to discuss these options in-depth, we invite you to visit our auto financing experts at LaRiche Subaru. Conveniently housed at 920 Plaza St. in Findlay, Ohio, our number-crunching team is happy to answer any questions. Of course, you can also submit our online application form here on our website, anytime as well.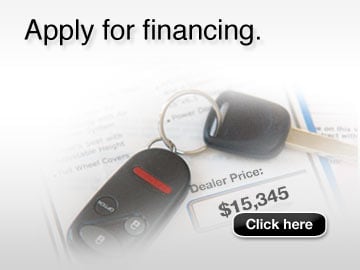 *All types of credit, from good to bad, can qualify for an auto loan. No credit, no problem! We will work with you to secure a no credit car loan if your situation demands it. LaRiche Subaru has strong relationships and is committed to finding you the prefect car loan company to suit your car finance needs.
LaRiche Subaru Auto Finance Center | Car Leases & Loans
Want to lease a car or need a car loan for a new Subaru? LaRiche Subaru has a great finance team that will work with you to get the lowest interest rate possible. Our financial experts can help make leasing a car or getting a car loan in Findlay, Ohio easy and hassle free.
Our staff will be with you every step of the way with your loan or lease as we create a finance plan that fits both your lifestyle and your budget. Browse our new Subaru and used car in Findlay, OH pages to see our full line of vehicles. You can start the car loan process by filling out the Online Finance Form or you can always call us directly to discuss your loan and lease options. We have your financing options like low lease payments, low monthly payments, and rates as low as 1.9%.